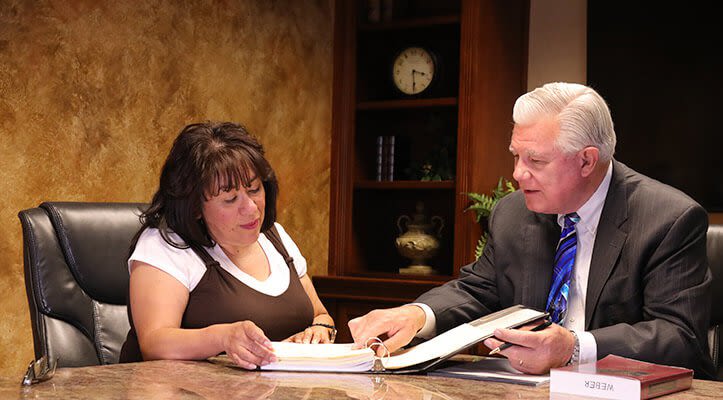 When I headed off to college in 1962, I had every intention of completing my four years and then becoming a teacher. But it seems life had a very different plan for me.
My vision for the future started to change during my junior year at Arizona State. It was then that I married my high school sweetheart. To build up our savings, I began working full-time and attending school part-time, which put me behind schedule from my original plan. I was alright with the change, though, because working ensured that my lovely new bride could still graduate on time.
After my wife graduated, I went back to school full-time. But just as everything seemed to be getting back on track, another wrench was thrown into the works — I was drafted into the Vietnam War. I had never envisioned myself joining the armed forces, but I chose to embrace the idea by applying to Officer Candidate School for the U.S. Air Force. Unfortunately, though, my military examiner deemed that I had "bad feet," which led to my exclusion from the war.
It was only after my military career was denied that I realized I hadn't made any backup plans for the future. Fortunately, an opportunity presented itself in the form of Arizona State's new law school. It was scheduled to open just as I was debating what to do next. With my father's encouragement, I decided to apply. The rest, as they say, is history.
Life is full of surprises. I work to protect my clients from the bad ones so they can spend more time focusing on the good.
LESSONS LEARNED
The journey that brought me into the work world was nothing like what I had imagined for my future. Still, the experience taught me a lot about life and, later, law. My biggest takeaway from the whole endeavor, though, was that life is unpredictable.
Luckily for me, the surprises dropped in my path led me to one that was even more fitting in the long run. In my role as an attorney — whether I'm practicing estate planning, probate law, or criminal defense — I get to put my skills and interests to use in a way that can change my clients' lives for the better. Each day, I have the opportunity to educate, console, and guide real people facing real dilemmas. On the best of days, those same people who came to me with concerns leave feeling heard, understood, and in an overall better place.
It would be unrealistic for me to say that every possibility in life can be planned for — that's simply not true. But after more than 45 years in the legal profession, I can safely declare three truths: 1) thorough planning goes a long way, 2) with a strong support system, you can make it through even the toughest of times, and 3) getting the right kind of help can make all the difference in protecting what matters most to you.
If you'd like to learn more about how I could help ease your legal burden, please don't hesitate to contact me.
ADMISSIONS
State Bar of Arizona, 1970

U.S. District Court, District of Arizona, 1970
EDUCATION
J.D., Arizona State University, 1970

B.A., Education, Arizona State University, 1967
EXPERIENCE
Private Practice, 1985-present

Maricopa County Superior Court Judge Pro Tem, 1986-2002

Maricopa County Public Defender, 1971-1985

Federal Public Defender, 1970-1971
PROFESSIONAL ASSOCIATIONS & MEMBERSHIPS
State Bar of Arizona

Maricopa County Bar Association

East Valley Bar Association: Past President
COMMUNITY INVOLVEMENT
Tempe Union High School Education Foundation: Board of Directors, 1995-2005

Tempe YMCA: Past Chairman, Board of Governors

Grant Ed, President
AWARDS & HONORS
AV® Preeminent™ Rated Attorney, Martindale-Hubbell®

Martindale-Hubbell® Bar Register of Preeminent Lawyers™, 2001-Present

Client Distinction Award, Martindale-Hubbell® / Lawyers.com, 2013